July 1, 2014 | Henri of Henri's Reserve
7 Secrets to Pairing Champagne with Foods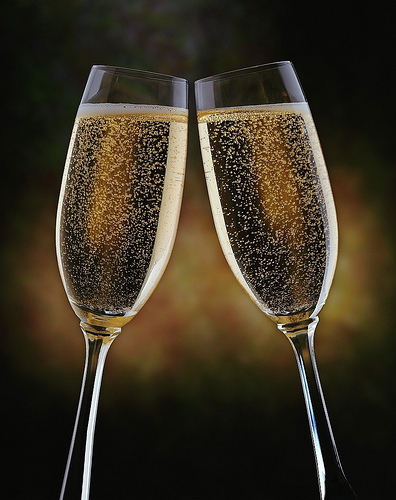 Ah, the perfect meal is like a symphony – rich and harmonious. Your flavors should complement one another; never argue. You must inspire your guests with your meal's je ne c'est quoi.
Mon ami, however you create your feast, may I share a few tips?
1. Why serve wine when you can sip Champagne?
Often my friends in the States save champagne for special occasions. However, you can use Champagne to create an oh-so-decadent lunch or dinner. Use champagne and food pairings to create combinations that delight your guests and their taste buds, or pick up an expertly designed champagne package to serve with your meal.
2. Champagne is divine with salty foods.
Saltiness and sweetness is a traditional combination that appeals to everyone's palette. Champagne will enhance Mexican dishes (guacamole or tortillas), French Fries, popcorn, Thai food, and fish if salt is used. Desserts with a pinch of sweetness are fine (like pound cake, shortbread, or lemon desserts), but steer clear of super-sweet dishes
3. Blanc de Blancs pair perfectly with lighter foods.
Blanc d Blancs are made with Chardonnay grapes and generally go well with lighter foods, like vegetable dishes and seafood, including lobster, crab, and shrimp. Oysters are also a favorite. Blanc de Blancs go well with most cheeses and simple appetizers.
4. Pair Brut Champagnes with heavier dishes.
The dryness of a Brut makes it incompatible with sweets, but it is perfect for heartier dishes. Pair Bruts with turkey, eggs, pasta, mushrooms, lobster, shrimp, nuts, or scallops, Asian dishes, or any fish. Brut also goes well with aged, hard cheese like Parmesan, Gouda, or cheddar.
5. Avoid heavy tomato sauces.
Tomatoes are an acidic fruit, which clashes with the already-high acidity level of Champagne. If you serve tomato-based dishes, your tongue will be overwhelmed. Stick to creamier sauces with butter or mushroom bases.
6. Pair Rosé with pinkish meats, cherries & berries.
The color of a Rosé comes from the addition of pinot noir wine at the second fermentation, or by macerating it with the skins of red grapes. It is best served with the pink meats, such as poultry, lamb, ham, duck, and other game. A surprising but delightful combination is Rosé and BBQ beef.
7. Pair Demi-Sec Champagnes with desserts.
If you're new to Champagne, "dry" may sound like an unsuitable word. Dry doesn't mean it won't quench your thirst; it refers to the lack of sweetness in Champagne. As such, dry Champagnes are perfect for semi-sweet desserts like fruit pastries and chocolate.
But mon ami, please remember: it is your preference that matters, not mine! But never fear, I will always stand by with recommendations as your personal chef de cave!
What is your favorite Champagne food pairing? Comment below!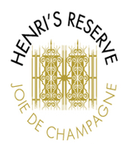 Written by Henri of Henri's Reserve

Henri's Reserve is an e-boutique devoted to champagne lovers. We are a gateway to the seductive world of Family Estate bubblies; a place to sit back and indulge in the joie de champagne. Henri's Reserve offers exceptional grower champagnes with true depth and subtlety—original tastes you won't find anywhere else. Our collection consists of handcrafted, estate-bottled champagnes produced by houses that ship often less than 5,000 cases a year and produce vastly fewer of their cuvée spéciales.
Quality and exclusivity is what you experience with Henri's Reserve. Be the "I want to go to their house" host. Don't serve the same-old-same-old. Help your friends discover the world of Family Estate Champagnes and be the joy delivering gift-giver. Henri's Reserve opens the world of Champagnes to you with a Champagne Club - receive magnificent bottles of champagne every month with "Henri's Club."
Learn more at www.henrisreserve.com.
Interested in writing a guest blog for Henri's Reserve? Send your topic idea to pr@henrisreserve.com.
All data and information provided on this site is for informational purposes only. Henri's Reserve makes no representations as to accuracy, completeness, current-ness, suitability, or validity of any information on this site and will not be liable for any errors, omissions, or delays in this information or any losses, injuries, or damages arising from its display or use. All information is provided on an as-is basis.
Photo Credit: nImAdestiny via Compfight cc