Greet your guests with a pop this Thanksgiving! Allow Henri to be your personal chef de cave and select some exquisite Champagnes to enjoy with your meal. Here are his Thanksgiving co-star recommendations for you:
Apertif
Begin your meal with the perfect Champagne aperitif. Henri's suggests a light, delicate Blanc de Blancs (made with 100% Chardonnay grapes and pronounced blahnk duh blahnk). Pair it with caviar spooned onto potato chips, foie gras, oysters, salmon and/or sharp cheeses such as Parmesan to awaken your palate and whet your appetite.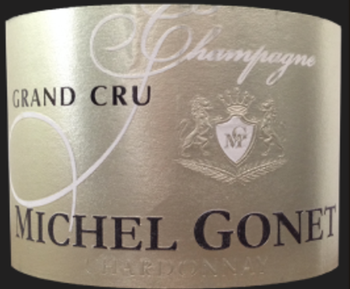 Recommendation: Michel Gonet Grand Cru Blanc de Blancs 2010. Made with 100% Chardonnay grapes, this Champagne exhibits aromas of apples and pear against a backdrop of brioche and buttered toast. It is fresh and uplifting on the palate which makes it perfect for waking up the senses and enjoying with a light snack before the main meal.
The Gonet family has been producing wine for seven generations. They moved to Champagne in the 15th century to work the vines and Charles Gonet founded his own Champagne house in 1802. His children, grandchildren, and great grandchildren have continued the development of "Champagne Gonet" to this day. Legend has it that Champagne Gonet contains miracle-causing properties. When Michel Gonet was born in 1935 he suffered from a blockage in the esophagus and was unable to swallow. It is said that a sip of Champagne finally saved his life and began his passion for Champagne at a young age. Today, Michel's three children, Charles-Henri, Frédéric, and Sophie have followed in his footsteps.
Main Course
Rosé is not only for summer, mes amis! For the Main Course, serve a rich, full-bodied Rosé Champagne. The soft rosy hue looks wonderfully festive and the fruit flavors and dry finish pair beautifully with the complex flavors of the Thanksgiving table. It also pairs well with game, duck, quail, and filet, should you prefer an alternative to poultry.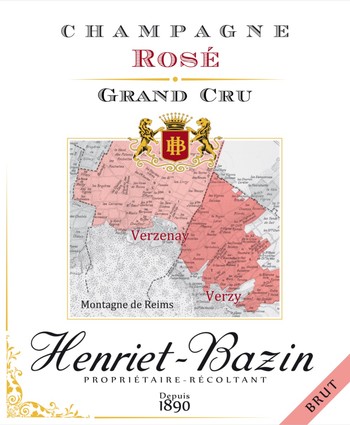 Recommendation: D. Henriet-Bazin, Grand Cru Rosé. Made with 50% Pinot Noir and 50% Chardonnay grapes, this Champagne features lively berry flavors, and a pinpoint mousse with a dry finish.
Henriet-Bazin is run by a father-daughter team. The original Henriet family specialized in the Champagne production while the Bazins were the grape growers. Their stellar wine is produced from their prestigious vineyards situated in the Grand Cru villages of Verzy and Verzenav, renowned for the excellence of the Pinot Noir. Henriet-Bazin used a classic vinification in tank, no oak is utilized, and malo-lactic fermentation is forbidden on all their cuvees.
Dessert
Serve this lovely light Champagne with pumpkin pie and/or other bonbons for the perfect dessert. The hint of sweetness in the Champagne complements the sugar in the sweets.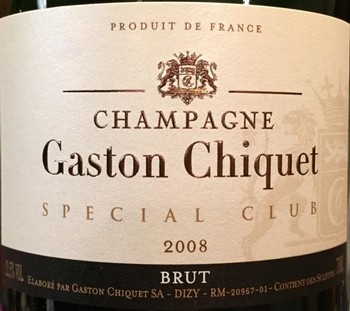 Recommendation: Gaston Chiquet "Special Club" 2008. This gorgeous champagne features a yellow hue with a hint of green, fine mousse. An elegant nose carries fresh, elegant floral notes. On the palate there are flavors of hazelnut and quince paste with a long finish. It is an exquisite, well-rounded finish to finish a holiday meal.
The Club Trésors comprises 28 artisan wine makers, selected from the finest areas of the Champagne region, each one recognized for the quality of their work. This club is the only organization in Champagne to select its members according to a set of unrelenting quality standards. The aim of this group is to uphold three principles – authenticity, originality and meticulousness – and to increase knowledge of their very best Champagnes through the "Special Club" cuvees.
Bon Appetit, mes amis!